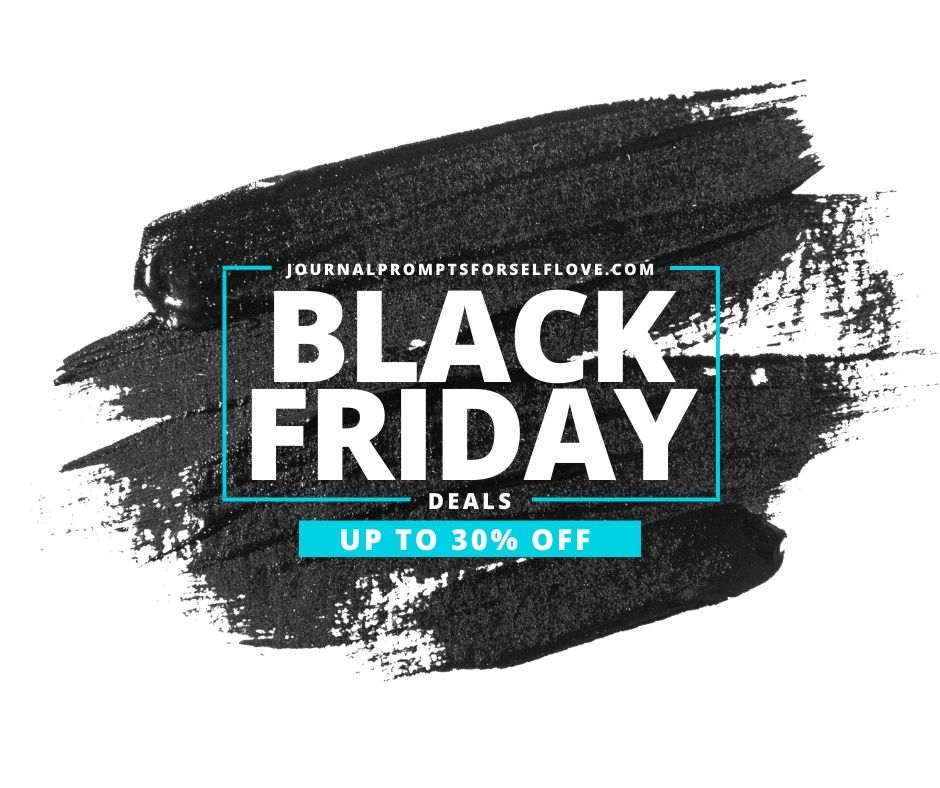 Black Friday Sale – "365 Journal Prompts for Self-Love"
Find the best deals this Black Friday with our crazy-good discounts on the popular self-help book, "365 Journal Prompts for Self-Love," AND notebooks, gifts, and accessories! Many people have told us how this book has been a life-changing guide to self-discovery and personal growth, and this must-have book can be yours at a fraction of its original price on our special Black Friday sale.
Why Choose "365 Journal Prompts for Self-Love"?
"365 Journal Prompts for Self-Love" isn't just another book; it's a daily roadmap to building a healthier, kinder relationship with yourself. Designed to evoke self-discovery and clarity, these prompts will empower you to foster self-love and compassion. This best-selling book has already transformed lives, and with our unbeatable Black Friday deals, it's more accessible than ever before.
More Than Just a Black Friday Book Sale
Beyond our exclusive Black Friday deals, we want to enhance your book-buying experience. Enjoy our shop selections, secure payment options, and reliable customer service when you shop with us. You're not just purchasing a book; you're investing in personal growth and wellbeing. And getting a cute mug to remind you that Self Love is Your Superpower won't hurt either!
Get the Black Friday Deals!
Take advantage of our Black Friday book sale and grab your copy of "365 Journal Prompts for Self-Love" or one of our notebooks, journals, or other fun merch today! Discover the transformative power of self-love and make this holiday season a memorable one. Hurry – our deals are for a limited time only.